Services
The ACCUPERMIT™ Difference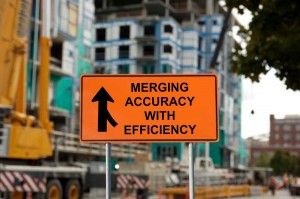 We know things don't always go as planned during the permit approval process or traffic control planning and execution phases, but our goal is to eliminate any 'bumps in the road' on your path to a successful project completion. Here's how we accomplish that.
Holding safety above all else.
Let's face it - today, more than ever, safety risks pose an ever-increasing liability to your company's reputation and bottom-line. Therefore, we don't cut corners when it comes to taking the necessary precautions to mitigate safety risks from every aspect of your project.
Professional Certifications - Our entire Traffic Safety + Control crew, from plan designers to work zone safety workers and supervisors, receives ATSSA (American Traffic Safety Services Association) training on a continual basis.
Additional Training - It doesn't stop at certifications. In addition to the above, we conduct regular, periodic training sessions and workshops with our employees to keep safety in the foreground.
Being proactive, not reactive.
To simplify the process, we stay connected with all of our clients through a wide array of communication tools geared to keep your project moving, and notify you of any potential issues that may arise.
Increased Transparency - We tell it like it is through our commitment to deliver every relevant communication throughout the permitting and traffic control processes. Because of this level of dedication, we can offer you more opportunities to make well-informed decisions.
Real-time Results - Stay in the loop with real-time email updates on the status of your project. You can even use our helpful online portal to see the status of all your jobs at once.
Our keen insight and attention to detail.
All those little details add up in the end. Don't let small, yet costly, mistakes delay (or worse, derail) your projects.
Accurate and Efficient - Our professionals are great at spotting any inconsistencies and red flags in the permitting process, ultimately saving you time and money.
Experienced - With nearly 30 years combined experience in the field, our team possesses the knowledge and organizational skills to get you from submission to completion of your project.
Offering solutions, instead of roadblocks.
The roadblocks...well, only in the traffic-related sense at least. We give you upfront answers, professional service, and honest advice. The proof is on our work. Let us show you how we strive to make the ACCUPERMIT™ difference every day.
See our full-service offerings on the right for additional information on each service as well as what we provide.
We are your local, DC metro area Permit Expeditor & Traffic Control / Traffic Safety experts. We provide real solutions, custom-tailored to your individual needs, from residential/commercial building permits, to traffic control and traffic control plan design.
Based in Washington, DC, we have easy access to, and familiarity with, various permitting offices and municipalities in: Washington, DC; Arlington County, VA; Fairfax County, VA; City of Fairfax, VA; City of Alexandria, VA; City of Falls Church, VA; Montgomery County, MD; City of Rockville, MD; Prince George's County, MD; and surrounding areas.
Copyright © 2019 ACCUPERMIT, LLC. All Rights Reserved.
4400 Sheriff Rd NE, Washington, DC 20019
ACCUPERMIT™ and the ACCUPERMIT logo are the trademarks of ACCUPERMIT, LLC.