Permit Expeditor Services
Need a permit expedited in DC, MD, or VA?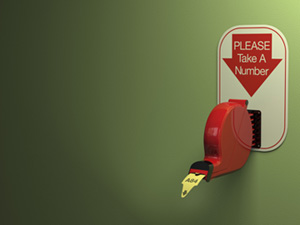 There are over a dozen city, county, and state permitting agencies and municipalities within a half-hour radius of the District, each with their own set of rules, regulations, and fees.
Why spend precious time filling out applications, waiting around for your turn to submit, returning to request a status, or realizing later that you still need to satisfy conditions, or meet obligations, before approval?
Working with contractors and architectural & engineering design firms of all sizes, we accurately and efficiently acquire commercial permits in all stages of projects, from use of public space areas -- for crane/rigging companies, utility contractors, roofers, communications contractors, tree companies, road construction crews, and more -- to various building permits and fire marshal approvals necessary for construction, maintenance, remodels, and repairs.
We offer Commercial Permit expediting in the following areas:
Washington, DC
Arlington County, VA
City of Alexandria, VA
Fairfax County, VA
City of Fairfax, VA
City of Falls Church, VA
Town of Herndon, VA
Montgomery County, MD
City of Rockville, MD
Prince George's County, MD
And some surrounding areas (Just ask)
See our list of permit services on the right for additional information on each permit type as well as what we provide.
We are your local, DC metro area Permit Expeditor & Traffic Control / Traffic Safety experts. We provide real solutions, custom-tailored to your individual needs, from residential/commercial building permits, to traffic control and traffic control plan design.
Based in Washington, DC, we have easy access to, and familiarity with, various permitting offices and municipalities in: Washington, DC; Arlington County, VA; Fairfax County, VA; City of Fairfax, VA; City of Alexandria, VA; City of Falls Church, VA; Montgomery County, MD; City of Rockville, MD; Prince George's County, MD; and surrounding areas.
Copyright © 2019 ACCUPERMIT, LLC. All Rights Reserved.
4400 Sheriff Rd NE, Washington, DC 20019
ACCUPERMIT™ and the ACCUPERMIT logo are the trademarks of ACCUPERMIT, LLC.