Work Zone in Road or Highway
Does your job call for a work zone on a public street or highway?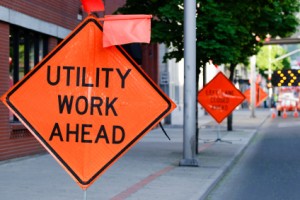 We have quality, trained Flaggers, Traffic Control Technicians, and Traffic Control Supervisors who can safely execute the following temporary jobs:

Flagging Operations
Single & Multi-lane Closures
Traffic Splits
Partial Road Closures with Detours
Full Road Closures with Detours

Note: We work with authorities from DC Dept of Consumer & Regulatory Affairs (DCRA), DC Dept of Transportation (DDOT), Maryland State Highway Administration (MD SHA), Montgomery County Dept of Permitting Services (DPS), Montgomery County Dept of Transportation (MCDOT), Virginia Dept of Transportation (VDOT), Arlington County Environmental Services, City of Alexandria Transportation & Environmental Services (T&ES), and others. - See more on our Traffic Safety Services page.
[clearboth]
[clearboth]
Our Traffic Safety Control services include:
Free site inspection
Site plan pickup or upload online
Traffic control planning
Traffic safety consulting
Work zone design
Stamped and certified Traffic Control Plans
Necessary Public Space Permits
Safety professionals with proper safety gear: vests, hardhats, glasses, etc
Properly functioning traffic control devices: cones, arrow boards, signs, etc
Facilitating towing of illegally parked vehicles in jobsite
Status tracking and updates every step of the way
Job scheduling with proactive reminders of start times and other pertinent info
We offer Traffic Safety Control services in the following areas:
Washington, DC
Arlington County, VA
City of Alexandria, VA
Fairfax County, VA
City of Fairfax, VA
City of Falls Church, VA
Montgomery County, MD
City of Rockville, MD
Prince George's County, MD
And some surrounding areas (Just ask)
We are your local, DC metro area Permit Expeditor & Traffic Control / Traffic Safety experts. We provide real solutions, custom-tailored to your individual needs, from residential/commercial building permits, to traffic control and traffic control plan design.
Based in Washington, DC, we have easy access to, and familiarity with, various permitting offices and municipalities in: Washington, DC; Arlington County, VA; Fairfax County, VA; City of Fairfax, VA; City of Alexandria, VA; City of Falls Church, VA; Montgomery County, MD; City of Rockville, MD; Prince George's County, MD; and surrounding areas.
Copyright © 2019 ACCUPERMIT, LLC. All Rights Reserved.
4400 Sheriff Rd NE, Washington, DC 20019
ACCUPERMIT™ and the ACCUPERMIT logo are the trademarks of ACCUPERMIT, LLC.