Moving into or out of the DC area?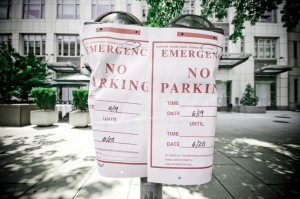 Not sure if you need a permit? If your residential move requires curbside parking in front of your building or house and you would like to reserve street parking spaces for your moving truck or container, let us help.
We handle it all:
Applying for and posting the permit
If applicable, registering and paying for metered spaces on your behalf
Registering and posting "No Parking" signs to reserve parking spaces
Our worry free service removes some of the hassles and guesswork from your already hectic move.
Our current moving permit service areas include:
Washington, DC
Arlington, VA
Alexandria, VA
Note: To be on the safe side, please submit all requests at least 7 business days prior to your move.

We are your local, DC metro area Permit Expeditor & Traffic Control / Traffic Safety experts. We provide real solutions, custom-tailored to your individual needs, from residential/commercial building permits, to traffic control and traffic control plan design.
Based in Washington, DC, we have easy access to, and familiarity with, various permitting offices and municipalities in: Washington, DC; Arlington County, VA; Fairfax County, VA; City of Fairfax, VA; City of Alexandria, VA; City of Falls Church, VA; Montgomery County, MD; City of Rockville, MD; Prince George's County, MD; and surrounding areas.
Copyright © 2019 ACCUPERMIT, LLC. All Rights Reserved.
4400 Sheriff Rd NE, Washington, DC 20019
ACCUPERMIT™ and the ACCUPERMIT logo are the trademarks of ACCUPERMIT, LLC.